All Games
Schedule Today

Chicago Cubs

Pre 2021 MLB Baseball

at

Arizona Diamondbacks

Sat, 24 July 2021

Wrigley Field Chicago Illinois

01:20

Philadelphia Phillies

Pre 2021 MLB Baseball

at

Atlanta Braves

Sat, 24 July 2021

Citizens Bank Park Philadelphia Pennsylvania
ESPN+
06:05

Baltimore Orioles

Pre 2021 MLB Baseball

at

Washington Nationals

Sat, 24 July 2021

Oriole Park at Camden Yards Baltimore Maryland

06:05

Boston Red Sox

Pre 2021 MLB Baseball

at

New York Yankees

Sat, 24 July 2021

Fenway Park Boston Massachusetts

06:10

Miami Marlins

Pre 2021 MLB Baseball

at

San Diego Padres

Sat, 24 July 2021

loanDepot park Miami Florida

06:10

Cincinnati Reds

Pre 2021 MLB Baseball

at

St. Louis Cardinals

Sat, 24 July 2021

Great American Ball Park Cincinnati Ohio

06:10

Cleveland Indians

Pre 2021 MLB Baseball

at

Tampa Bay Rays

Sat, 24 July 2021

Progressive Field Cleveland Ohio

06:10

New York Mets

Pre 2021 MLB Baseball

at

Toronto Blue Jays

Sat, 24 July 2021

Citi Field Queens New York

06:10

Minnesota Twins

Pre 2021 MLB Baseball

at

Los Angeles Angels

Sat, 24 July 2021

Target Field Minneapolis Minnesota

07:10

Milwaukee Brewers

Pre 2021 MLB Baseball

at

Chicago White Sox

Sat, 24 July 2021

American Family Field Milwaukee Wisconsin

07:10

Kansas City Royals

Pre 2021 MLB Baseball

at

Detroit Tigers

Sat, 24 July 2021

Kauffman Stadium Kansas City Missouri

07:10

Houston Astros

Pre 2021 MLB Baseball

at

Texas Rangers

Sat, 24 July 2021

Minute Maid Park Houston Texas

07:10

San Francisco Giants

Pre 2021 MLB Baseball

at

Pittsburgh Pirates

Sat, 24 July 2021

Oracle Park San Francisco California

08:45

Los Angeles Dodgers

Pre 2021 MLB Baseball

at

Colorado Rockies

Sat, 24 July 2021

Dodger Stadium Los Angeles California

09:10

Seattle Mariners

Pre 2021 MLB Baseball

at

Oakland Athletics

Sat, 24 July 2021

T-Mobile Park Seattle Washington

09:10

Chez Reavie

In 2021 PGA Golf

at

Bo Hoag

Thu, 22 July 2021

TPC Twin Cities Blaine MN

11:00

Sapporo Dome Sapporo

14:30

Miyagi Stadium Rifu

15:00

Saitama Stadium 2002 Saitama

15:30

Japan

Pre 2020 Oly Soccer

at

Great Britain

Sat, 24 July 2021

Sapporo Dome Sapporo

17:30

Netherlands

Pre 2020 Oly Soccer

at

Brazil

Sat, 24 July 2021

Miyagi Stadium Rifu

18:00

New Zealand

Pre 2020 Oly Soccer

at

United States

Sat, 24 July 2021

Saitama Stadium 2002 Saitama

18:30

Numancia

Pre 2021 Int Soccer

at

Atletico Madrid

Sat, 24 July 2021

Kansas City

Pre 2021 NWSL Soccer

at

North Carolina Courage

Sat, 24 July 2021

Legends Field Kansas City

07:00

TJ Dillashaw

Pre 2021 UFC MMA

at

Cory Sandhagen

Sun, 25 July 2021

UFC APEX Las Vegas NV
ESPN/ESPN+
06:00

Lucia Bronzetti

Pre 2021 WTA Tennis

at

Elena-Gabriela Ruse

Sat, 24 July 2021

Danielle Collins

Pre 2021 WTA Tennis

at

Astra Sharma

Sat, 24 July 2021

Cameron Norrie

Pre 2021 ATP Tennis

at

Taylor Fritz

Sat, 24 July 2021

Brandon Nakashima

Pre 2021 ATP Tennis

at

John Isner

Sat, 24 July 2021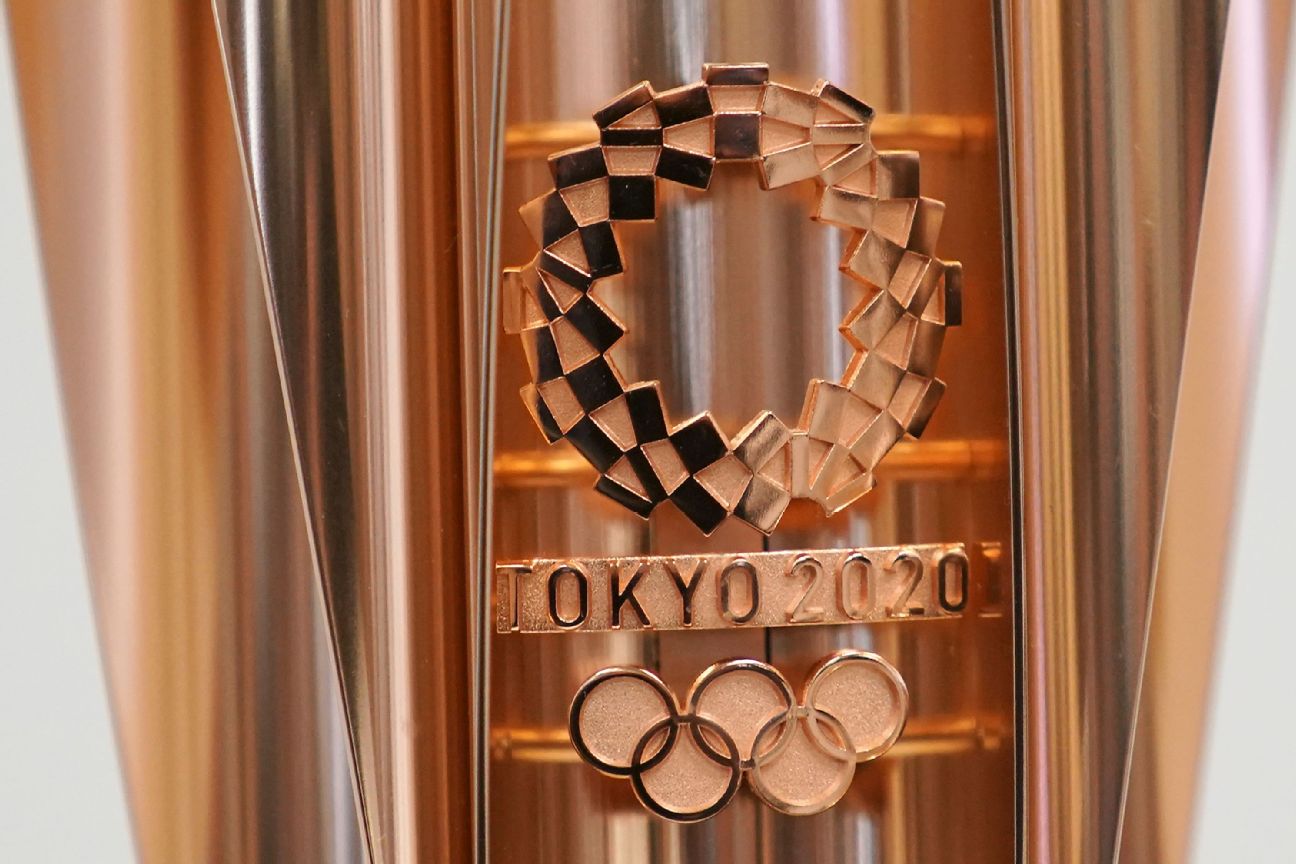 Olympics 2021: Friday's event schedule, medal tracker and what to watch in Tokyo
The opening ceremony will tip off the Tokyo Games after the 2020 pandemic delay.
Fri, 23 July 2021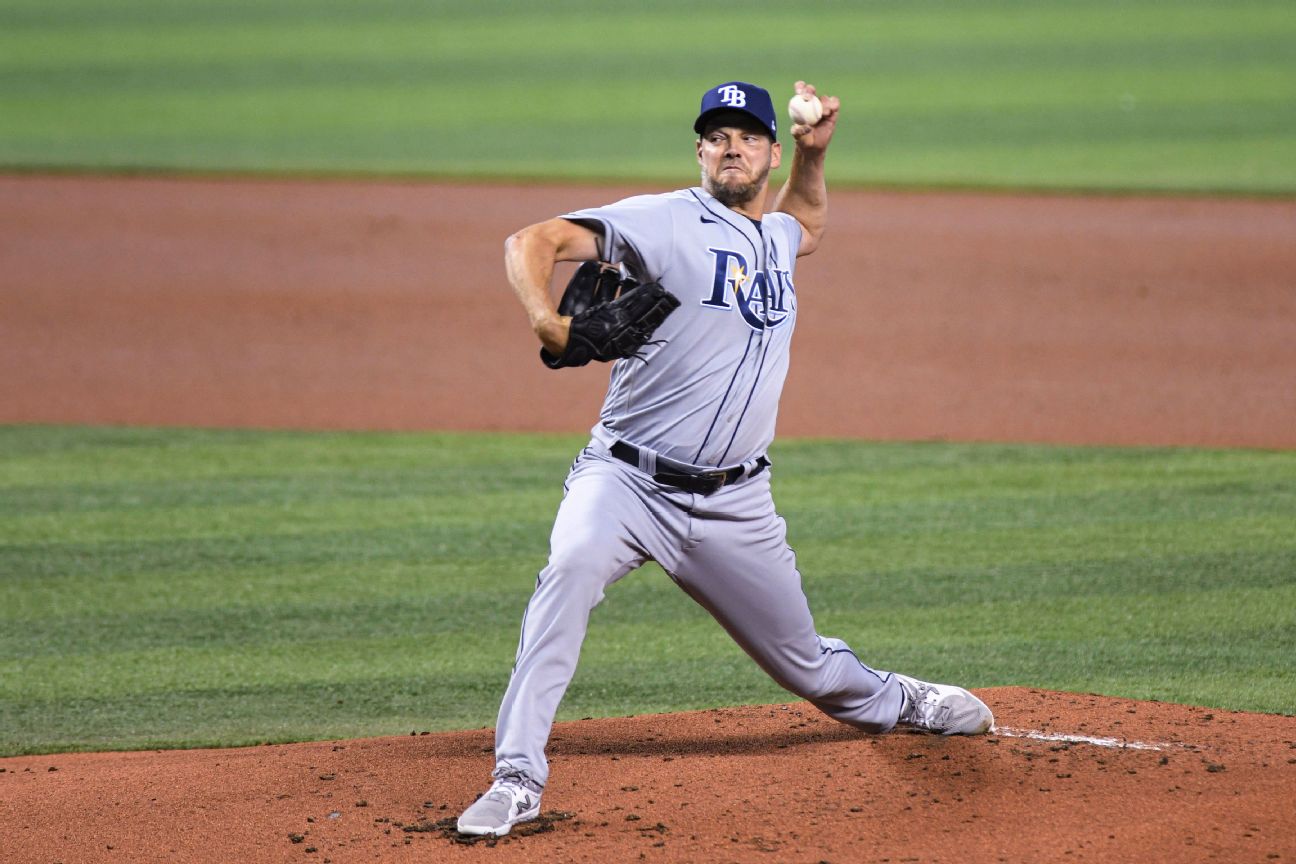 New York Mets finalizing deal for Tampa Bay Rays left-hander Rich Hill, sources say
The New York Mets are finalizing a deal to acquire left-handed starting pitcher Rich Hill from the Tampa Bay Rays, sources tell ESPN.
Fri, 23 July 2021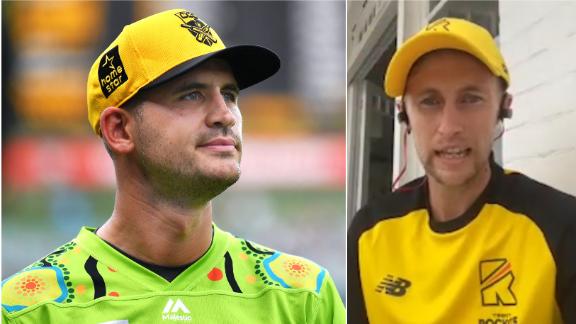 Root: Hales will want to set the Hundred alight
Joe Root lauds the ability of Alex Hales and speaks about his own chances of breaking into England's T20 World Cup squad.
Fri, 23 July 2021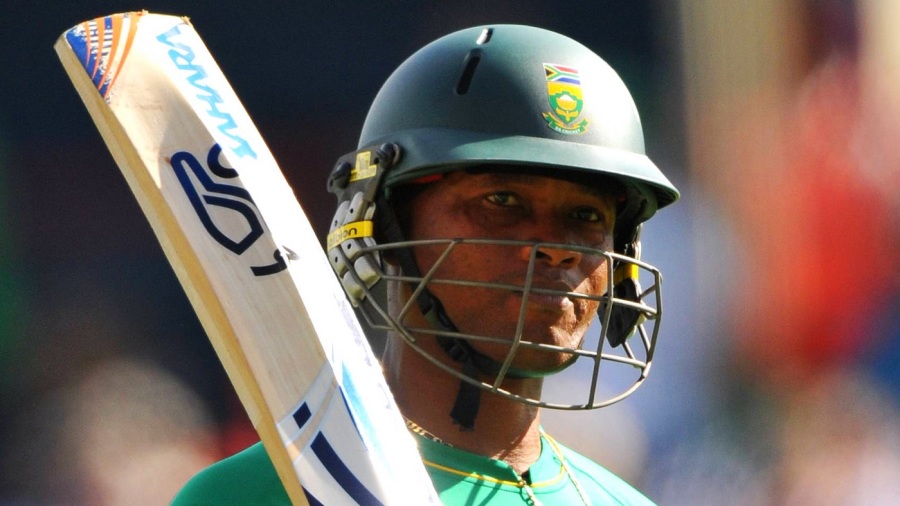 Loots Bosman: 'When you are competing with white players and you are black, you have no chance'
Former South Africa opener puts team's inability to win World Cups down to poor culture
Fri, 23 July 2021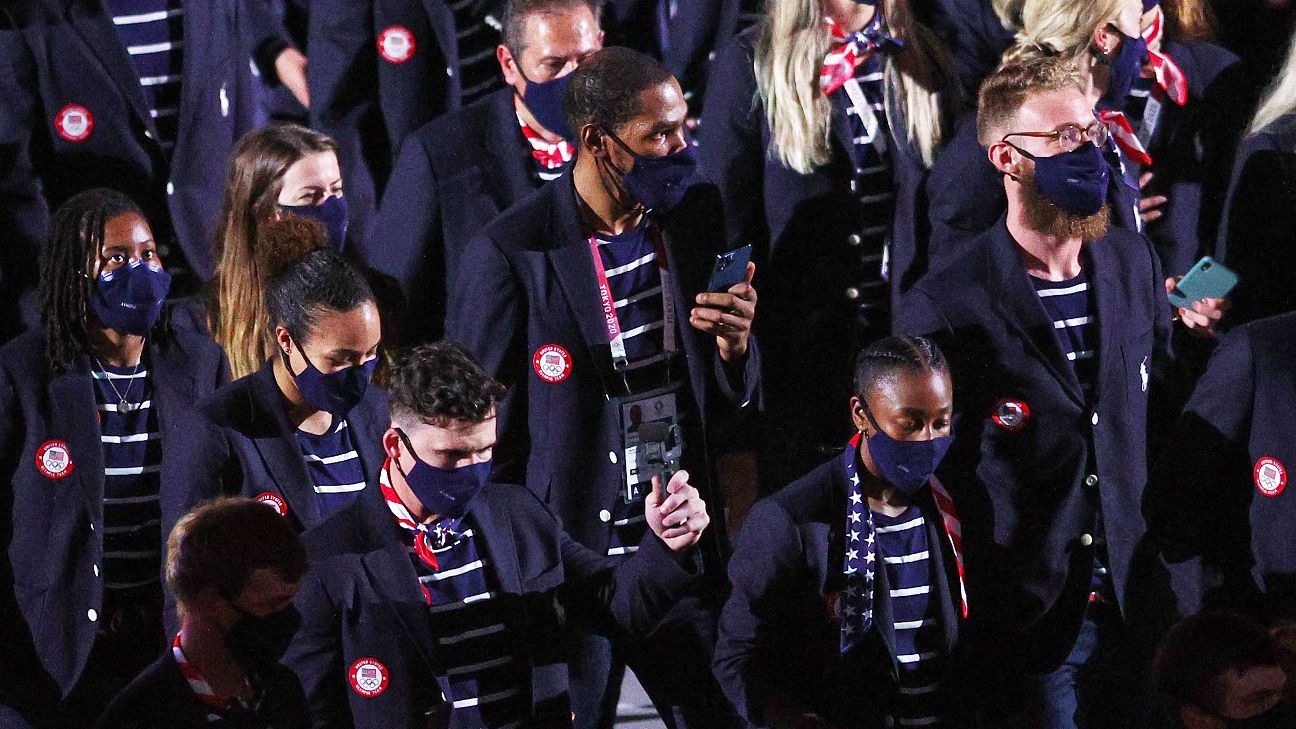 Olympics 2021: Team USA sings happy birthday to Kevin Durant
HBD to KD? Kevin Durant had himself a day as he mingled with fellow Olympians and members of Team USA trolled him with a public rendition of "Happy Birthday."
Fri, 23 July 2021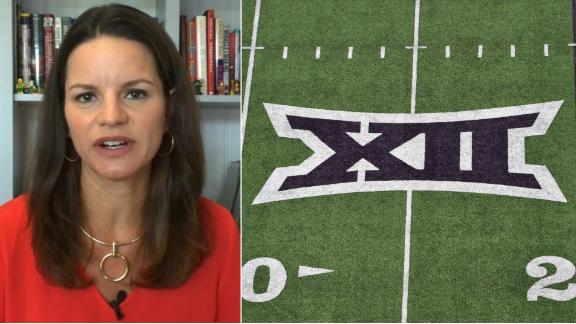 How the Big 12 is reacting to Texas' and Oklahoma's attempted SEC move
Heather Dinich provides an updated timetable on plans for Texas and Oklahoma to move to the SEC.
Fri, 23 July 2021