All Games
Schedule Today

Houston Texans

Pre 2021 NFL Football

at

Carolina Panthers

Fri, 24 September 2021

NRG Stadium Houston TX
NFL
00:20

Appalachian State Mountaineers

In 2021 NCAAF Football

at

Marshall Thundering Herd

Thu, 23 September 2021

Kidd Brewer Stadium Boone NC
ESPN
23:30

Virginia Cavaliers

Pre 2021 NCAAF Football

at

Wake Forest Demon Deacons

Fri, 24 September 2021

Scott Stadium Charlottesville VA
ESPN2
23:00

Vanderbilt Commodores

Pre 2021 NCAAF Football

at

Georgia Bulldogs

Sat, 25 September 2021

Vanderbilt Stadium Nashville TN
SECN
16:00

Mississippi State Bulldogs

Pre 2021 NCAAF Football

at

LSU Tigers

Sat, 25 September 2021

Davis Wade Stadium Starkville MS
ESPN
16:00

Texas Longhorns

Pre 2021 NCAAF Football

at

Texas Tech Red Raiders

Sat, 25 September 2021

DKR-Texas Memorial Stadium Austin TX
ABC
16:00

Wisconsin Badgers

Pre 2021 NCAAF Football

at

Notre Dame Fighting Irish

Sat, 25 September 2021

Soldier Field Chicago IL
FOX
16:00

Arkansas Razorbacks

Pre 2021 NCAAF Football

at

Texas A&M Aggies

Sat, 25 September 2021

AT&T Stadium Arlington TX
CBS
19:30

Michigan Wolverines

Pre 2021 NCAAF Football

at

Rutgers Scarlet Knights

Sat, 25 September 2021

Michigan Stadium Ann Arbor MI
ABC
19:30

Florida Gators

Pre 2021 NCAAF Football

at

Tennessee Volunteers

Sat, 25 September 2021

Ben Hill Griffin Stadium Gainesville FL
ESPN
23:00

Oklahoma Sooners

Pre 2021 NCAAF Football

at

West Virginia Mountaineers

Sat, 25 September 2021

Memorial Stadium (Norman, OK) Norman OK
ABC
23:30

Cleveland Indians

Post 2021 MLB Baseball

at

Chicago White Sox

Thu, 23 September 2021

Progressive Field Cleveland Ohio

17:10

Milwaukee Brewers

Post 2021 MLB Baseball

at

St. Louis Cardinals

Thu, 23 September 2021

American Family Field Milwaukee Wisconsin

18:10

Colorado Rockies

Post 2021 MLB Baseball

at

Los Angeles Dodgers

Thu, 23 September 2021

Coors Field Denver Colorado

19:10

Oakland Athletics

Post 2021 MLB Baseball

at

Seattle Mariners

Thu, 23 September 2021

Oakland Coliseum Oakland California

19:37

Arizona Diamondbacks

Post 2021 MLB Baseball

at

Atlanta Braves

Thu, 23 September 2021

Chase Field Phoenix Arizona

19:40

San Diego Padres

In 2021 MLB Baseball

at

San Francisco Giants

Thu, 23 September 2021

Petco Park San Diego California

20:10

Cleveland Indians

In 2021 MLB Baseball

at

Chicago White Sox

Thu, 23 September 2021

Progressive Field Cleveland Ohio
ESPN+
22:10

Philadelphia Phillies

In 2021 MLB Baseball

at

Pittsburgh Pirates

Thu, 23 September 2021

Citizens Bank Park Philadelphia Pennsylvania

23:05

Minnesota Twins

In 2021 MLB Baseball

at

Toronto Blue Jays

Thu, 23 September 2021

Target Field Minneapolis Minnesota

23:40

Los Angeles Angels

Pre 2021 MLB Baseball

at

Houston Astros

Fri, 24 September 2021

Angel Stadium Anaheim California

01:38

Chicago Sky

In 2021 WNBA Basketball

at

Dallas Wings

Fri, 24 September 2021

Wintrust Arena Chicago IL
ESPN2
00:00

Phoenix Mercury

Pre 2021 WNBA Basketball

at

New York Liberty

Fri, 24 September 2021

GCU Arena Phoenix AZ
ESPN2
02:00

Granada

Post 2021 LaLiga Soccer

at

Real Sociedad

Thu, 23 September 2021

Nuevo Los Cármenes Granada
ESPN+
17:30

Osasuna

Post 2021 LaLiga Soccer

at

Real Betis

Thu, 23 September 2021

El Sadar Pamplona
ESPN+
17:30

Nuevo Mirandilla Cádiz
ESPN+
20:00

Luigi Ferraris Genova

16:30

Olimpico Grande Torino Torino

16:30

FC Twente

Post 2021 Erediv Soccer

at

AZ Alkmaar

Thu, 23 September 2021

De Grolsch Veste Enschede
ESPN+
19:00

Whistling Straits (Straits Course) Kohler WI

12:05

Thomas/Spieth

Pre 2022 PGA Golf

at

Garcia/Rahm

Fri, 24 September 2021

Whistling Straits (Straits Course) Kohler WI

12:05

Johnson/Morikawa

Pre 2022 PGA Golf

at

Casey/Hovland

Fri, 24 September 2021

Whistling Straits (Straits Course) Kohler WI

12:21

Koepka/Berger

Pre 2022 PGA Golf

at

Westwood/Fitzpatrick

Fri, 24 September 2021

Whistling Straits (Straits Course) Kohler WI

12:37

Cantlay/Schauffele

Pre 2022 PGA Golf

at

Poulter/McIlroy

Fri, 24 September 2021

Whistling Straits (Straits Course) Kohler WI

12:53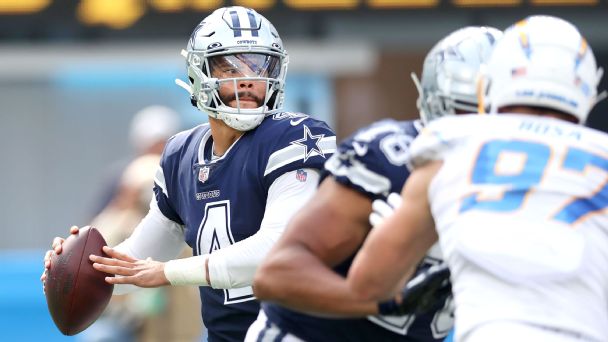 NFL Week 3 betting nuggets: ATS, over/unders and trends
Here are notes and trends on each of this weekend's NFL games, including a prime-time Monday night matchup between the Eagles and Cowboys.
Thu, 23 September 2021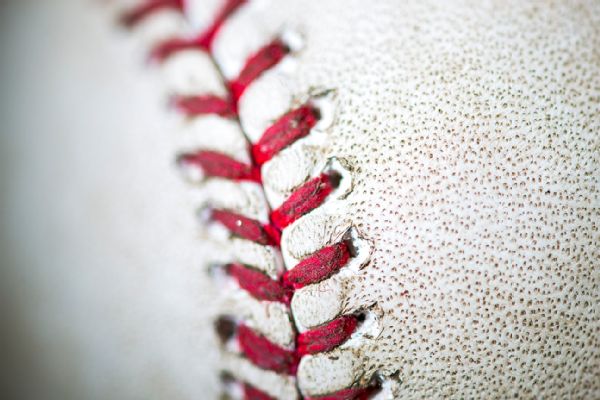 MLB to experiment with pre-tacked baseballs in some Triple-A Games
Major League Baseball is testing out pre-tacked baseballs at some Triple-A games, a test run that could be a step toward updating big league balls after the league cracked down on the use of illegal sticky substances.
Fri, 24 September 2021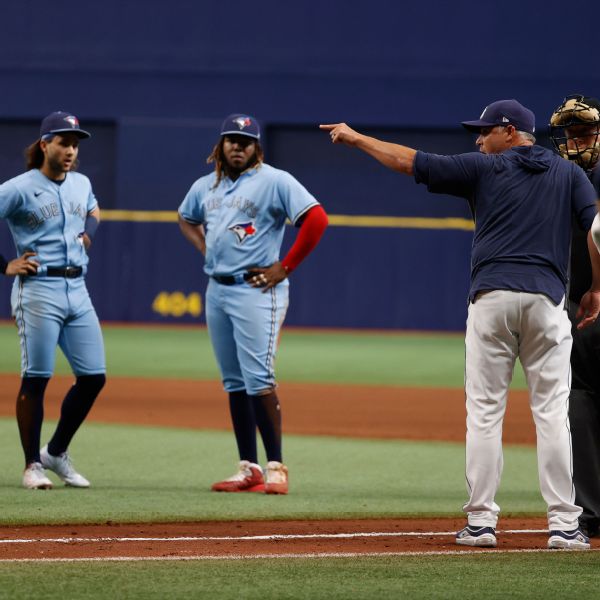 MLB suspends Toronto Blue Jays' Ryan Borucki, Charlie Montoyo for actions vs. Tampa Bay Rays
Toronto Blue Jays pitcher Ryan Borucki was suspended three games and manager Charlie Montoyo one as the result of the reliever hitting the Rays' Kevin Kiermaier intentionally on Wednesday night.
Fri, 24 September 2021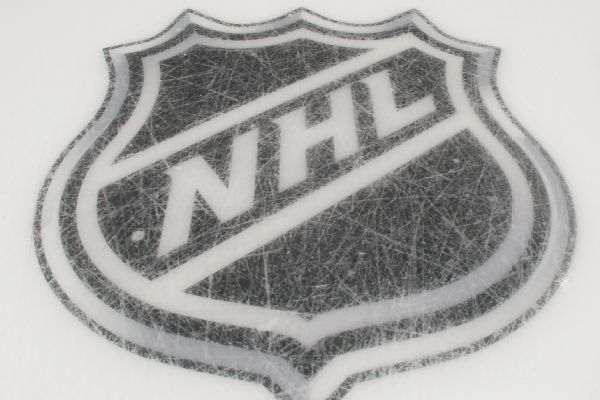 NHL expects 30 of its 32 teams to open arenas at 100% capacity for 2021-22 season
The NHL anticipates 30 of its 32 arenas will open at 100% capacity for the 2021-22 season, according to a memo circulated to teams this week.
Thu, 23 September 2021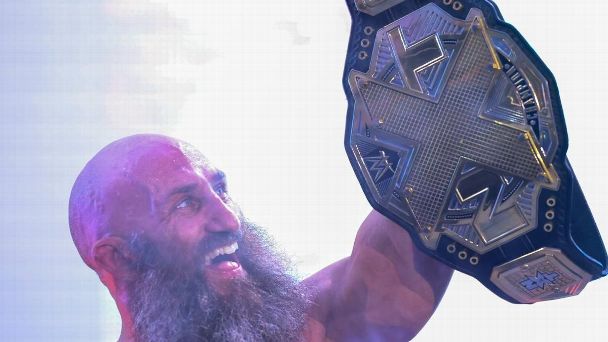 NXT championship history
The historical lineage of the NXT championship, including every superstar to hold the title, the length of their reign and the event in which they won the title.
Thu, 23 September 2021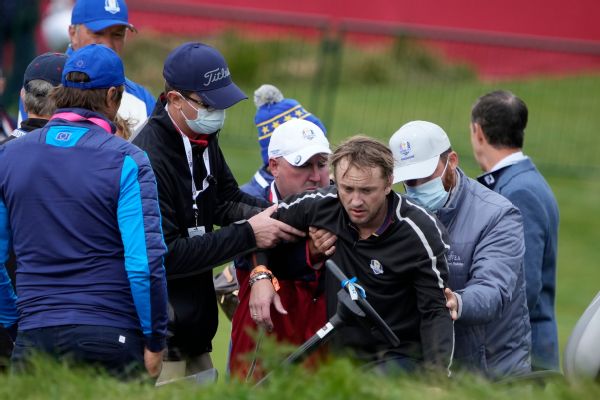 British actor Tom Felton of 'Harry Potter' fame collapses during golf exhibition at Ryder Cup
Tom Felton, known for his portrayal of Draco Malfoy in the "Harry Potter" movies, collapsed while playing a celebrity golf exhibition Thursday at the Ryder Cup.
Thu, 23 September 2021