All Games
Schedule Today

Parma

Post 2020 Serie A Soccer

at

Internazionale

Fri, 05 March 2021

Ennio Tardini
ESPN2/ESPNDP
02:45

Levante

Post 2020 Esp Cup Soccer

at

Athletic Bilbao

Fri, 05 March 2021

Ciutat de Valencia
ESPN+
03:00

Fulham

Post 2020 Prem Soccer

at

Tottenham Hotspur

Fri, 05 March 2021

West Bromwich Albion

Post 2020 Prem Soccer

at

Everton

Fri, 05 March 2021

New York Mets

Post 2021 MLB Baseball

at

Washington Nationals

Fri, 05 March 2021

Pittsburgh Pirates

Post 2021 MLB Baseball

at

Atlanta Braves

Fri, 05 March 2021

LECOM Park Bradenton Florida

01:05

Philadelphia Phillies

Post 2021 MLB Baseball

at

New York Yankees

Fri, 05 March 2021

BayCare Ballpark Clearwater Florida

01:05

Baltimore Orioles

Post 2021 MLB Baseball

at

Boston Red Sox

Fri, 05 March 2021

Ed Smith Stadium Sarasota Florida

01:05

Texas Rangers

Post 2021 MLB Baseball

at

San Diego Padres

Fri, 05 March 2021

Globe Life Field Arlington Texas

03:05

Los Angeles Dodgers

Pre 2021 MLB Baseball

at

Chicago Cubs

Fri, 05 March 2021

Boston Celtics

Pre 2021 NBA Basketball

at

Toronto Raptors

Fri, 05 March 2021

TD Garden Boston MA

07:00

Washington Wizards

Pre 2021 NBA Basketball

at

LA Clippers

Fri, 05 March 2021

Capital One Arena Washington DC

07:00

Indiana Pacers

Pre 2021 NBA Basketball

at

Denver Nuggets

Fri, 05 March 2021

Bankers Life Fieldhouse Indianapolis IN

08:00

Memphis Grizzlies

Pre 2021 NBA Basketball

at

Milwaukee Bucks

Fri, 05 March 2021

FedExForum Memphis TN

08:00

New Orleans Pelicans

Pre 2021 NBA Basketball

at

Miami Heat

Fri, 05 March 2021

Smoothie King Center New Orleans LA
TNT
08:30

Phoenix Suns

Pre 2021 NBA Basketball

at

Golden State Warriors

Fri, 05 March 2021

PHX Arena Phoenix AZ

10:00

Michigan Wolverines

Pre 2021 NCAAM Basketball

at

Michigan State Spartans

Fri, 05 March 2021

Crisler Center Ann Arbor MI
ESPN
07:00

Baylor Bears

Pre 2021 NCAAM Basketball

at

Oklahoma State Cowboys

Fri, 05 March 2021

Ferrell Center Waco TX
ESPN2
07:00

West Virginia Mountaineers

Pre 2021 NCAAM Basketball

at

TCU Horned Frogs

Fri, 05 March 2021

WVU Coliseum Morgantown WV
BIG12|ESPN+
07:00

Texas Tech Red Raiders

Pre 2021 NCAAM Basketball

at

Iowa State Cyclones

Fri, 05 March 2021

United Supermarkets Arena Lubbock TX
BIG12|ESPN+
07:00

Kansas Jayhawks

Pre 2021 NCAAM Basketball

at

UTEP Miners

Fri, 05 March 2021

Allen Fieldhouse Lawrence KS
BIG12|ESPN+
08:00

Oklahoma Sooners

Pre 2021 NCAAM Basketball

at

Texas Longhorns

Fri, 05 March 2021

Lloyd Noble Center Norman OK
ESPN
09:00

Colorado Buffaloes

Pre 2021 NCAAM Basketball

at

Arizona State Sun Devils

Fri, 05 March 2021

CU Events Center Boulder CO
ESPN2
09:00

LSU Tigers

Post 2021 NCAAW Basketball

at

Mississippi State Bulldogs

Thu, 04 March 2021

Bon Secours Wellness Arena Greenville SC
SECN
23:00

Michigan Wolverines

Post 2021 NCAAW Basketball

at

Maryland Terrapins

Fri, 05 March 2021

Crisler Center Ann Arbor MI

00:00

North Carolina Tar Heels

Post 2021 NCAAW Basketball

at

Wake Forest Demon Deacons

Fri, 05 March 2021

Greensboro Coliseum Greensboro NC
ACCNX
00:00

Kentucky Wildcats

Post 2021 NCAAW Basketball

at

Florida Gators

Fri, 05 March 2021

Bon Secours Wellness Arena Greenville SC
SECN
01:34

Syracuse Orange

Post 2021 NCAAW Basketball

at

Boston College Eagles

Fri, 05 March 2021

Greensboro Coliseum Greensboro NC
ACCNX
02:30

Stanford Cardinal

In 2021 NCAAW Basketball

at

USC Trojans

Fri, 05 March 2021

Mandalay Bay Event Center Las Vegas NV
PAC12
05:00

Arkansas Razorbacks

Pre 2021 NCAAW Basketball

at

Ole Miss Rebels

Fri, 05 March 2021

Bon Secours Wellness Arena Greenville SC
SECN
08:00

Fort Wayne Mad Ants

Post 2021 NBA G League Basketball

at

Canton Charge

Thu, 04 March 2021

ESPN Wide World of Sports Complex Lake Buena Vista FL
ESPN+
23:00

Memphis Hustle

Post 2021 NBA G League Basketball

at

Long Island Nets

Thu, 04 March 2021

ESPN Wide World of Sports Complex Lake Buena Vista FL
ESPN+
23:30

G League Ignite

Post 2021 NBA G League Basketball

at

Rio Grande Valley Vipers

Fri, 05 March 2021

ESPN Wide World of Sports Complex Lake Buena Vista FL
ESPNU
03:00

Iowa Wolves

Post 2021 NBA G League Basketball

at

Raptors 905

Fri, 05 March 2021

ESPN Wide World of Sports Complex Lake Buena Vista FL
ESPN+
03:30

Oklahoma City Blue

Pre 2021 NBA G League Basketball

at

Erie Bayhawks

Fri, 05 March 2021

ESPN Wide World of Sports Complex Lake Buena Vista FL
ESPN+
07:00

Westchester Knicks

Pre 2021 NBA G League Basketball

at

Agua Caliente Clippers

Fri, 05 March 2021

ESPN Wide World of Sports Complex Lake Buena Vista FL
ESPN+
07:30

Pittsburgh Penguins

Pre 2021 NHL Hockey

at

Philadelphia Flyers

Fri, 05 March 2021

PPG Paints Arena Pittsburgh PA
ESPN+
07:00

New Jersey Devils

Pre 2021 NHL Hockey

at

New York Rangers

Fri, 05 March 2021

Prudential Center Newark NJ

07:00

Carolina Hurricanes

Pre 2021 NHL Hockey

at

Detroit Red Wings

Fri, 05 March 2021

PNC Arena Raleigh NC

07:00

Chicago Blackhawks

Pre 2021 NHL Hockey

at

Tampa Bay Lightning

Fri, 05 March 2021

United Center Chicago IL
ESPN+
08:00

Dallas Stars

Pre 2021 NHL Hockey

at

Columbus Blue Jackets

Fri, 05 March 2021

American Airlines Center Dallas TX

08:30

Vancouver Canucks

Pre 2021 NHL Hockey

at

Toronto Maple Leafs

Fri, 05 March 2021

Rogers Arena Vancouver BC

10:00

Rory McIlroy

In 2021 PGA Golf

at

Corey Conners

Thu, 04 March 2021

Bay Hill Club & Lodge Orlando FL

12:00

Jan Blachowicz

Pre 2021 UFC MMA

at

Israel Adesanya

Sun, 07 March 2021

UFC APEX Las Vegas NV

10:00

Amanda Nunes

Pre 2021 UFC MMA

at

Megan Anderson

Sun, 07 March 2021

UFC APEX Las Vegas NV

10:00

Aljamain Sterling

Pre 2021 UFC MMA

at

Petr Yan

Sun, 07 March 2021

UFC APEX Las Vegas NV

10:00

TAB Betting Blog: City to all but wrap up Premier League title race
The experts at TAB.com.au have cast their eyes over this weekend's Premier League action to bring you the best bets.
Thu, 04 March 2021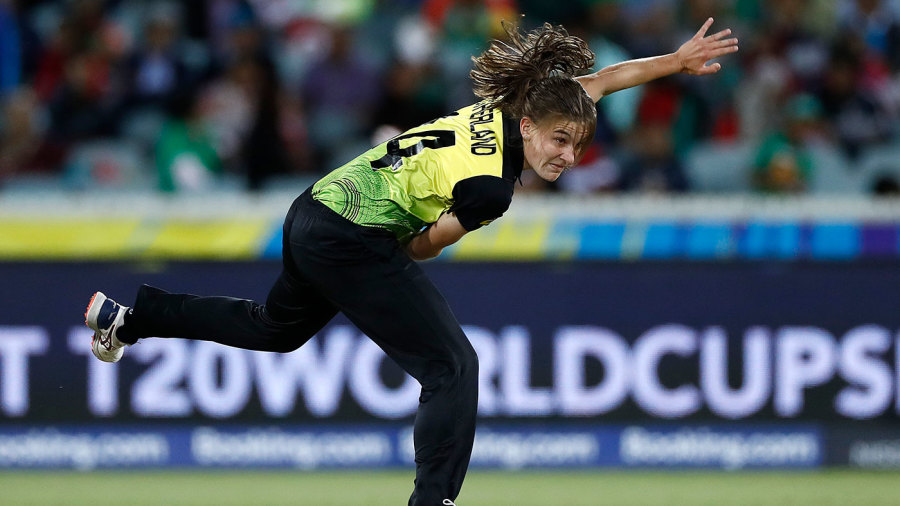 Annabel Sutherland ruled out of New Zealand tour, Molly Strano called up
Sutherland has been diagnosed with a stress reaction in her femur
Wed, 03 March 2021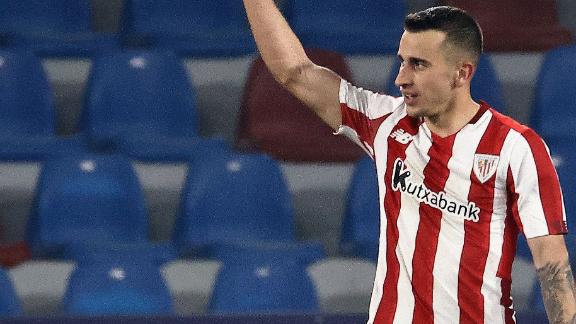 Athletic Club beat Levante to reach Copa del Rey final
Alejandro Berenguer scores the winner in extra time to set up another cup final between Athletic Club and Barcelona.
Thu, 04 March 2021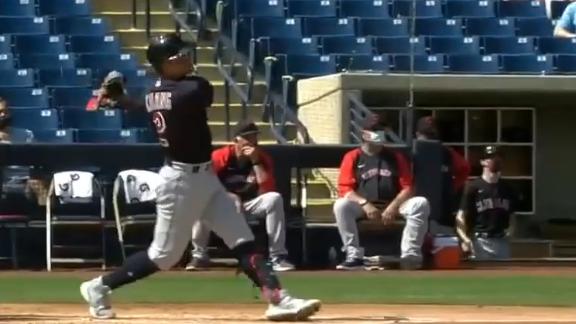 Chang goes deep twice for Cleveland
Cleveland second baseman Yu Chang smacks two home runs on Thursday against Milwaukee.
Thu, 04 March 2021
Heriberto Murrieta, John Sutcliffe y Héctor Huerta comentan las novedades del mundo del deporte
América confirma su buen momento venciendo a Tijuana. Sebastián Jurado habla su experiencia sumando minutos en la victoria de Cruz Azul,. El Guadalajara con agridulce empate con el Querétaro. Y mucho más...
Thu, 04 March 2021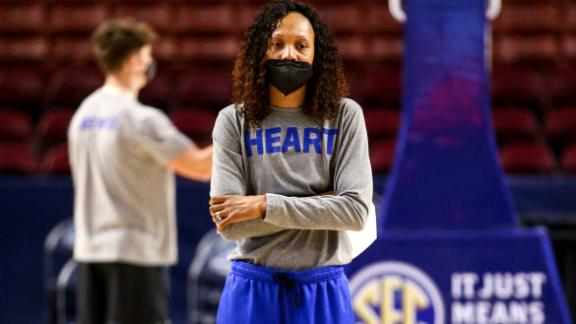 Elzy praises No. 5 UK for staying the course in win
Kyra Elzy talks about how No. 5 seed UK has been battle-tested and proved it again today against the No. 12 seed Gators despite Kiara Smith's career night.
Thu, 04 March 2021